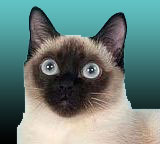 Remember: The kitten that you looked at today and will call about tomorrow is the kitten that someone looked at yesterday and will be purchasing today! We don't hold a kitten without a deposit.

The quickest way to make a reservation is to use our link to and make a deposit of $625.00, which includes the PayPal fee.
---


TOYBOB KITTENS FOR SALE

If you are looking for kittens, please contact us. We or our friends may have some available. However, we do have adults for adoption.